Welcome to Siesta Key, Florida - Voted the Best Beach in the U.S.
A total of 6 Gorgeous Siesta Key Vacation Condos - All Directly on the Beach
You have just landed on the website that offers the Best Places to Stay on Siesta Key!
e-mail: stay.siesta.key@gmail.com | T. 305.393.7157
Siesta Sands Info Page | Siesta Sands Vacation Rental Unit #512 | Siesta Sands Vacation Rental Unit #412
Siesta Sands Vacation Rental Unit #212 | Siesta Sands Vacation Rental Unit #211 | Jamaica Royale Vacation Rental Unit #802-Tower II
House of Sun Vacation Rental Unit #216GF | Fun Things To Do On Siesta Key
The condominium Siesta Sands has 4 vacation rental units. The condominium Jamaica Royale and the condominium House of Sun each have one vacation rental unit. All 6 Siesta Key rentals are on Crescent Beach, just south of Siesta Key Public Beach and Siesta Key Village. Siesta Key Island is an 8 mile long barrier island off the coast of Sarasota, Florida. Please be our guest and enjoy what a great vacation Siesta Key, Florida provides its visitors. Our 6 vacation rentals are the best places to stay - Siesta Key, Florida - We welcome you!
| | |
| --- | --- |
| Crescent beach is 4 miles in length. The reason Siesta Key is such a great vacation destination is due to the white, powdery, cool quartz sand. No matter how hot the temperature is on Siesta Key, the beach is cool to the touch. Our 6 beautiful condominium vacation rentals are all located on private beaches. Tennis courts at the House of Sun; recreational rooms. Private parking. Gated. Spectacular views of the sunset, beach, and water from our 6 vacation rentals on Siesta Key. | |
We have all the information on this website regarding our Siesta Key vacation rentals. The Siesta Sands rentals, Jamaica Royale rental, and the House of Sun rental. Plus, be sure to click on the Fun Things to do on Siesta Key to help plan your stay. On the Fun Things to do are some YouTube videos of local businesses and people's homemade videos that will give you a tour of Siesta Key.
Once on Siesta Key you will be able to find everything you could possibly need - a grocery store that delivers; many award winning restaurants; fun bars; sporting goods rental businesses that deliver - bikes, tennis rackets, and kayak tours. Great souvenir shopping. Siesta Key bird-watching, people watching is fun too. You don't need to leave this small quaint community once you have unpacked your bags. Walk or bike to get supplies from our vacation condos. And, of course walk that awesome Siesta Key's, Crescent Beach.
Our Siesta Key vacation rental condos are available for rent on a weekly basis from Saturday to Saturday, or monthly. All of our vacation rental condos on Siesta Key are beach-end units, with unobstructed sunset and water views.
Siesta Sands Info Page | Siesta Sands Vacation Rental Unit #512 | Siesta Sands Vacation Rental Unit #412
Siesta Sands Vacation Rental Unit #212 | Siesta Sands Vacation Rental Unit #211 | Jamaica Royale Vacation Rental Unit #802-Tower II
House of Sun Vacation Rental Unit #216GF | Fun Things To Do On Siesta Key
email: stay.siesta.key@gmail.com | T. 305.393.7157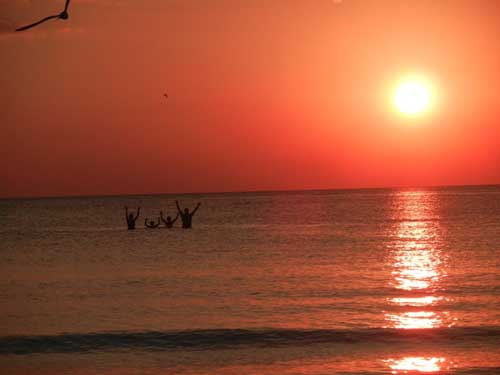 Copyright 2005, Siesta Key-Condos, Siesta Key, Florida
Siesta Key Website Design and a Florida Internet Management Company, Specializing in Vacation Rental Property: access-to-web.com